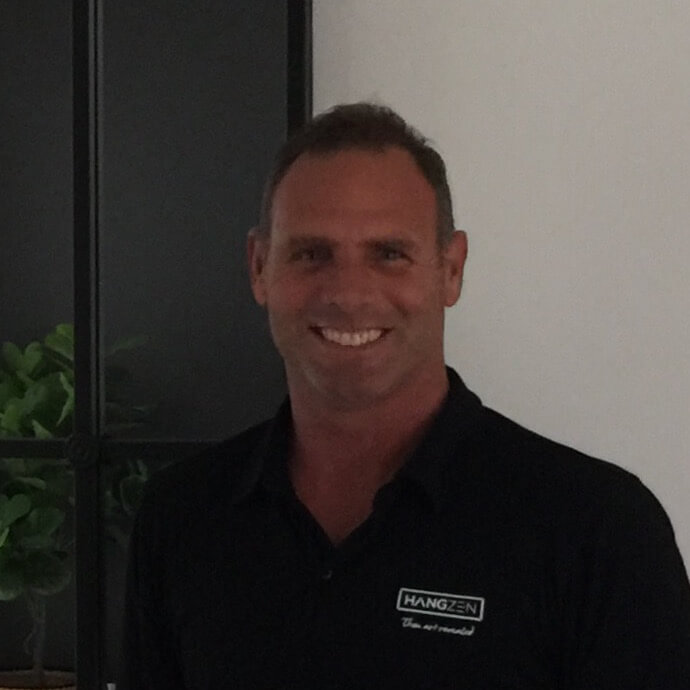 Jim Fleming
Gold Coast Installer
After finishing his apprenticeship as a builder Jim made his first leap into the arts world at age 22.
Moving from New Zealand to Australia then onto Europe to work in the fashion industry.
It was during this time his love of design, detail, composition and finesse was developed by working with fashion's top stylists Tom Ford, Giorgio Armani. Gianni Versace and Gianfranco Ferre.
After 15 years of travelling the world in the fashion industry he decided to return to Australia and became involved in the local arts scene.
He has installed high-end artwork, gallery picture rail, mirrors and bed heads both locally and nationally and internationally.
He has worked for 'Swell Sculpture Festival' as the overall site manager since the beginning giving advice on placing of the sculptures and maintaining the sculptures throughout the event.
He has designed and built his own home as well an array of different furniture.
"I see art as its own entity on a wall or in a space and should be given priority over its surrounds"
My favorite city in the world is Berlin. The combination of precision from the West and creativity in the East.
Request an appointment with Jim
We highly encourage you to give a few preferred dates with us.
That's so we can best find a time that will suit you when calling!